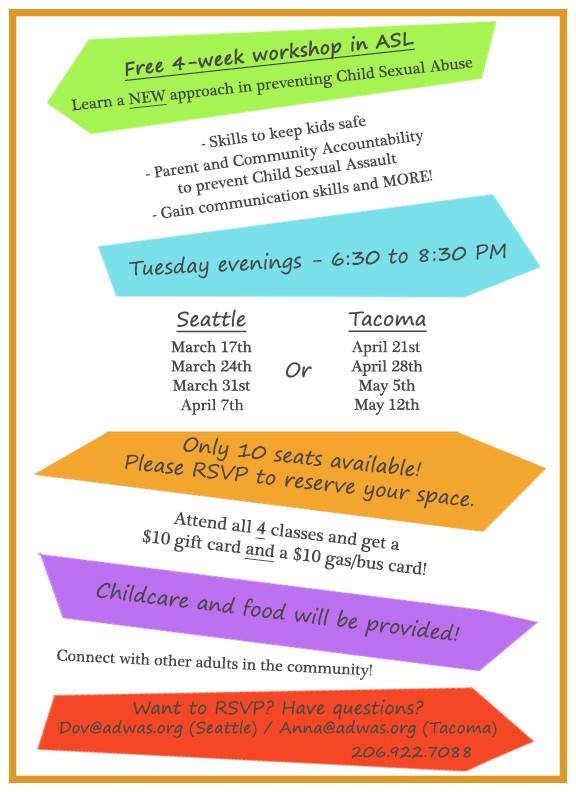 Free 4-week workshop in ASL
Learn a NEW approach in preventing Child Sexual Abuse
-Skills to keep kids safe
– Parent and Community Accountability to prevent Child Sexual Assault
-Gain communication skills and MORE!
TUESDAY EVENINGS 
6:30 PM to 8:30 PM
TACOMA 
April 21st
April 28th
May 5th
May 12th
ONLY 10 seats available!
Please RSVP to reserve your space.
Attend all 4 classes and get a $10 gift card and a $10 gas/bus card!
Child car and food will be provided!
Connect with other adults in the community!
Want to RSVP? Have questions?
Email anna@adwas.org or VP (206) 922-7088.