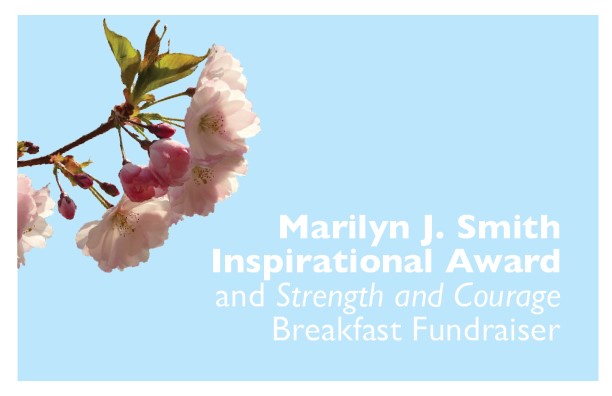 Join us for the ADWAS "Strength and Courage" breakfast and the Marilyn J. Smith Inspirational Award presentation.This award is named after the founder and first director of Abused Deaf Women's Advocacy Services.
There are no tickets to attend the breakfast and admission is free.
Your RSVP is required to reserve your seat.
An investment of $75 or more per person will be suggested.
For reservations and requests for DeafBlind interpreter needs,
please RSVP by February 27th, 2015.
Contact Carol at carol@adwas.org or call (206) 922-7088.