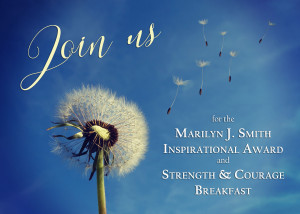 To support ADWAS' vision of building healthy and safe communities that are free of oppression and violence,
please join us for the Strength and Courage Breakfast with the presentation of the Marilyn J. Smith Inspirational Award.
Friday, March 18th, 2016
7:30 – 9:00 a.m.
Northwest African American Museum
2300 S Massachusetts St.
Seattle, WA 98144
RSVP is required by Friday, March 4th.
Please follow this link to RSVP:  adwasbreakfast2016.eventbrite.com
Admission is free, however a suggested donation of $100 is encouraged.
To learn more about what your donation will do, please visit www.adwas.org.
Send DeafBlind interpreter requests to development@adwas.org by Friday, March 11th