We are holding a Healing from Sexual Assault Support Group soon! Expected to start the first week of April 2018. If you are interested, please contact dov at dov@adwas.org.
SA Group Flyer – .PDF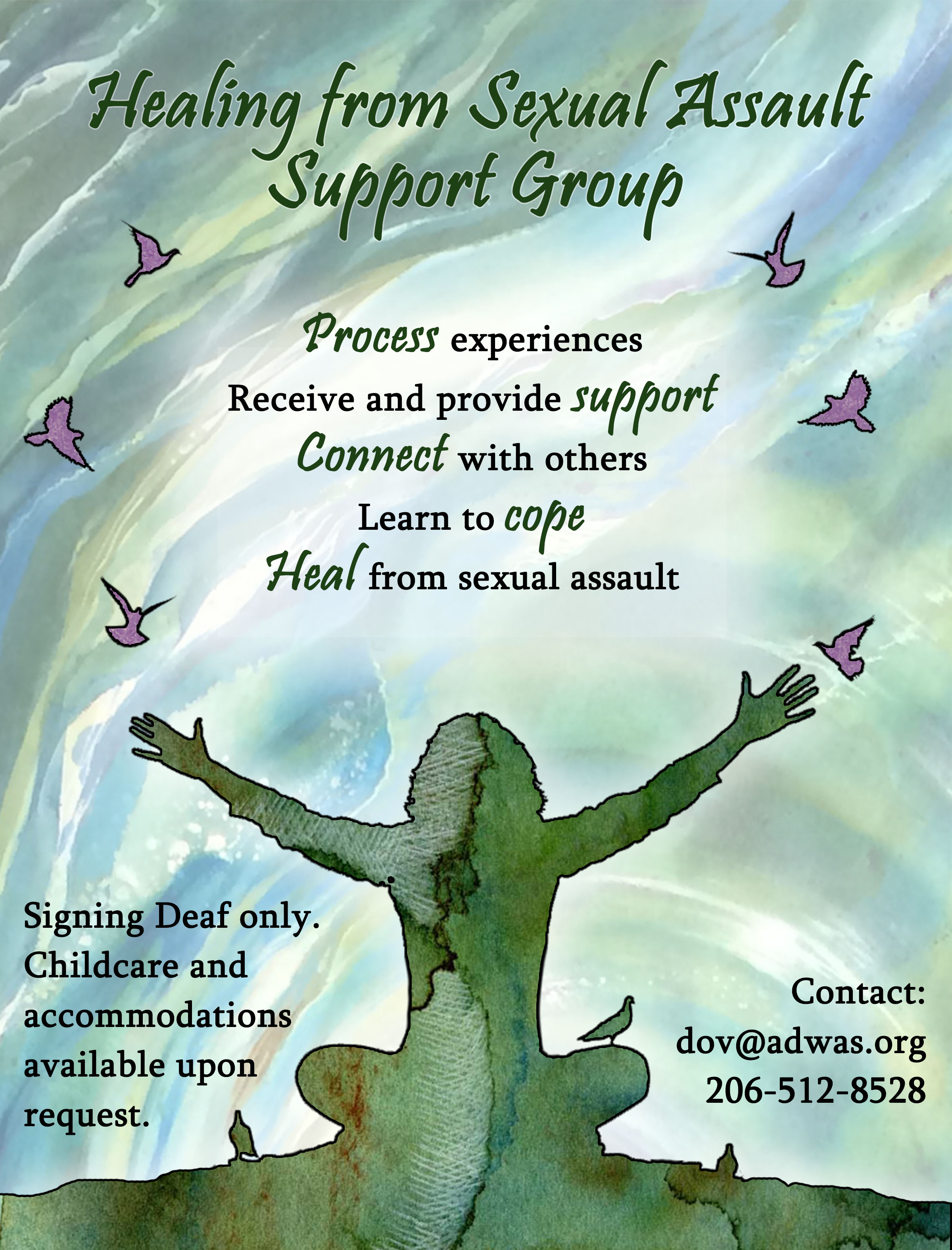 [image: Watercolour image. A green watercolour silhouette of a person sitting cross legged on the ground, their arms are raised up to the sky. The sky is blue with streaks of blue, white and green. Around the silhouette are birds, and there are 6 purple birds in the sky. The text of the flyer reads:
HEALING FROM SEXUAL ASSAULT SUPPORT GROUP
Process experiences.
Receive and provide support.
Connect with others.
Learn to cope.
Heal from sexual assault.
Signing Deaf only.
Childcare and accommodations available upon request.
Contact: dov@adwas.org
206-512-8528]