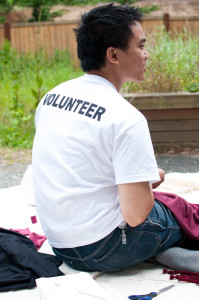 General Volunteer
Assist at special events by selling tickets
Folding flyers
Helping with decorations
A wide range of duties and activities
Contact: Lore Ameloot at development@adwas.org
Child Care Provider
On-site child care for parents receiving ADWAS services (appointments with staff, parenting classes, support groups) or attending ADWAS events
Contact: Nancy Edney at nancy@adwas.org
Summer Camp Volunteer
The Children's Program at ADWAS will be sponsoring three summer camps in July/August, each a week long. We need all hands on deck so that we can have a great summer camp!
Please consider volunteering your time to work with the kids and give them a last hurrah to summer. We will be going on field trips and doing lots of activities and having fun in the sun.
Preschool Camp: July 8 – 12
Deaf Summer Camp: August 5 – 9
CODA Summer Camp: August 12 – 16
Contact: Nancy Edney at nancy@adwas.org
Gala Volunteer
ADWAS' annual Hope & Justice Gala is happening on November 2nd, 2019. We will need volunteers to help with setup/cleanup and other miscellaneous activities.
Contact: Lore Ameloot at development@adwas.org