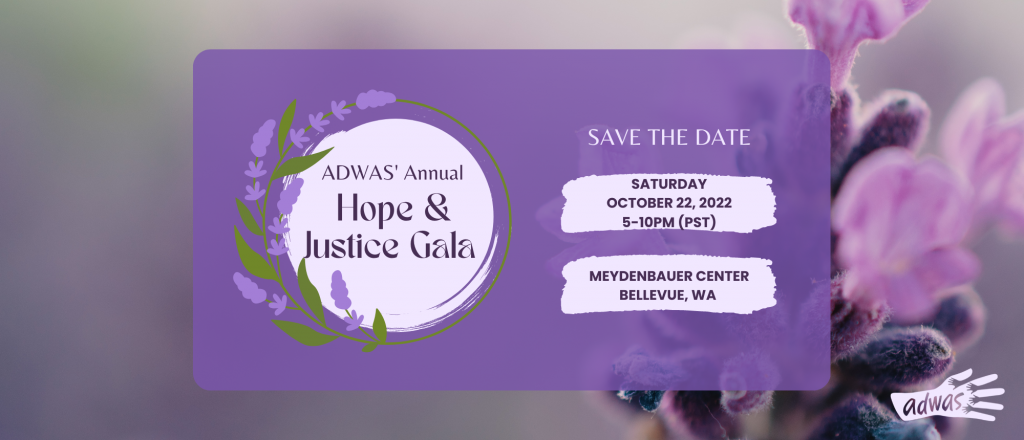 ---
Hello! My name is Debra Kahn. I am a white woman with short brown hair with dark red glasses. Also I am wearing a dark navy blue shirt and sitting on a brown sofa with a blue background. I am participating in ADWAS' Gala Committee. We encourage all of you to save the date on your calendar! On Saturday, October 22nd for our Hope & Justice Gala. It's from 5pm to 10pm. The Gala is at Meydenbaur Center (Bellevue, WA). If you want more information, check ADWAS' website.
---
How?
Tickets are available! Visit the website here: https://adwas.ejoinme.org/gala2022
---
Touch (meet) the MC's
ADWAS is excited to announce the MC's for this year's gala!  
(PT STOMPS drum roll)  
Roberto Cabrera
Yashaira Romilus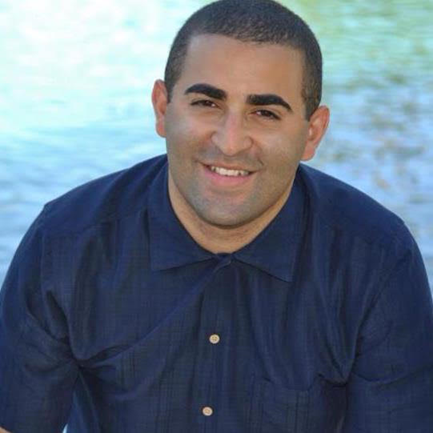 Tactile Description: when first introducing, hands got nervous and exciting at same time, feeling curly hairs on the arms, introducing my curt hairs on arm as my tactile name.
Image Description: Dominican male wearing a blue buttoned down collared shirt. The image zoomed in to his head and shoulders. He sits in front of a body of water, smiles directly at the camera.
Tactile Description: A strong-willed fashionista who hugs with hearts drawn on back and kisses on cheek, easily spreading a bubbly sensation with a hint of infectious giggles.
Image Description: Yash is smiling at the camera and is standing in front of a waterfall, surrounded by trees, rocks, and bushes.
Roberto is a second generation DeafBlind Queer Dominican.
Yash is a DeafBlind Queer Latina with ethnic roots from Puerto Rico.
Together they bring tons of charisma, warmth, energy, experience as DeafBlind advocates, and nationally acclaimed Protactile trainers! Because ADWAS recognizes the oppression the DeafBlind community has endured and continues to occur, particularly BIPOC DeafBlind folks, we wanted to collaborate with DeafBlind leaders who are advocates for the community for this year's gala.  
This year's Gala will be different than ADWAS' previous years. We are designing every aspect of the Gala to fit the accessibility needs of the DeafBlind community.  Our MC's have been graciously consulting ADWAS to create a Protactile (PT) friendly event.