---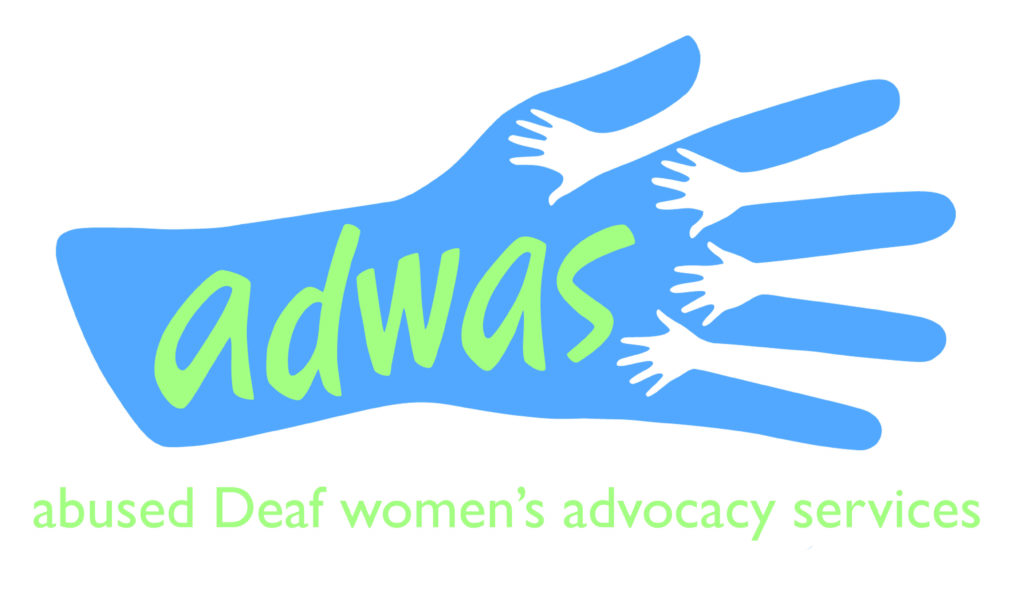 ADWAS joins with many others across the world to express our pain about the continued violence and gross injustices directed at Black people. We grieve with Black community on the continuous countless lives lost in the Black community and most recently, George Floyd.
Systemic racism is deeply rooted in our society and it's critical that all Deaf organizations and individuals unite to fight against it and support the Black and Black Deaf community. History continues to repeat itself and enough is enough. Black Lives Matter.
We believe that violence is a learned behavior and a community issue that must be addressed.
Domestic violence, sexual violence and other forms of oppression are connected. We cannot fight only against domestic/sexual violence without understanding the intersectionality of all forms of oppression.
ADWAS recognizes that working within the confines of white supremacy culture has harmed the Deaf Black community throughout the years. ADWAS commits to educating our white staff, board, and volunteers work towards unpacking their privilege, understanding white supremacy culture, and providing a culture of belonging for BIPOC staff and individuals we work with. We plan to listen, reflect, admit our mistakes, and learn from each other. Our plans and journey will be ongoing, and will be shared on our website and social media once solidified.
ADWAS is committed to stand with you and give a voice against injustice. We will do our work and at the same time support Black leaders, activists, and organizations who already have been working tirelessly.
In solidarity,
ADWAS
---

ADWAS office has limited hours, read below for more information.
As we are all aware about the public health concern around COVID-19, we wanted to let you know that we at the office are being extra diligent about wiping down surfaces and cleaning public and shared spaces. We have hand sanitizer placed in these spaces and encourage you to use as you enter and leave our space.
For more information about COVID-19 in ASL, visit:
Seattle Local Resources for the Deaf and Hard of Hearing
COVID-19 Hotline VP: (833) 682-7630
We are available to connect with you via VP or emails, you are not required to come to the office to receive services.
However, if you are experiencing symptoms of illness, including cough, fever, breathing issues, we ask that you not come to the office. We want to minimize risk for you and for all others who come to the office.
We will keep you posted if things change, and please contact us with any questions or concerns you have.
Hours of Operation
ADWAS will be operating on different office hours. Please read below:
Physical Office Hours



Monday / Wednesday / Friday

9am – 3pm

(Closed 12-1pm)
Front Desk Phone (206-922-7088)

Monday – Friday

9am – 5pm

(Closed 12-1pm)

Contact Staff Directl

y (VP/Email)

Monday – Friday

9am – 5pm

(Closed 12-1pm)

National Deaf Hotline

(855-812-1001)

24 hours a day

7 days a week

thedeafhotline.org